Buongiorno a tutti! I hope that you are all well and enjoying this lovely Spring sunshine. Today I want to write about one of my favourite festivals in Sicily which is the 'Festa di Sant'Alfio' in the town of Adrano. This festival will take place on the 26th May 2013 and features a parade of beautiful Sicilian carts being pulled through the streets by intricately adorned horses.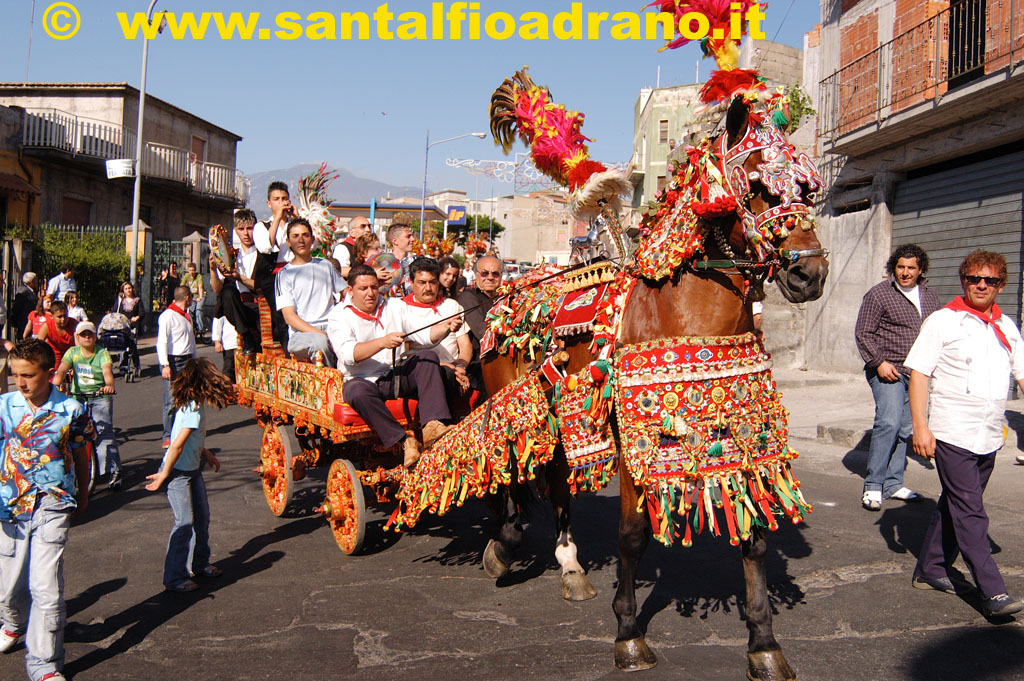 The first parade will take place on the 25th May at 6.30pm and the second will be at 10.30am on the Sunday the 26th May. The horse's riders are all in traditional costume and play Sicilian instruments whch makes for a very festive atmosphere. At 5.15pm on Sunday there will also be a procession of the three Saints - Alfio, Filadelfo and Cirino, the three young brothers who were martyred in the nearby town of Lentini in 253 AD.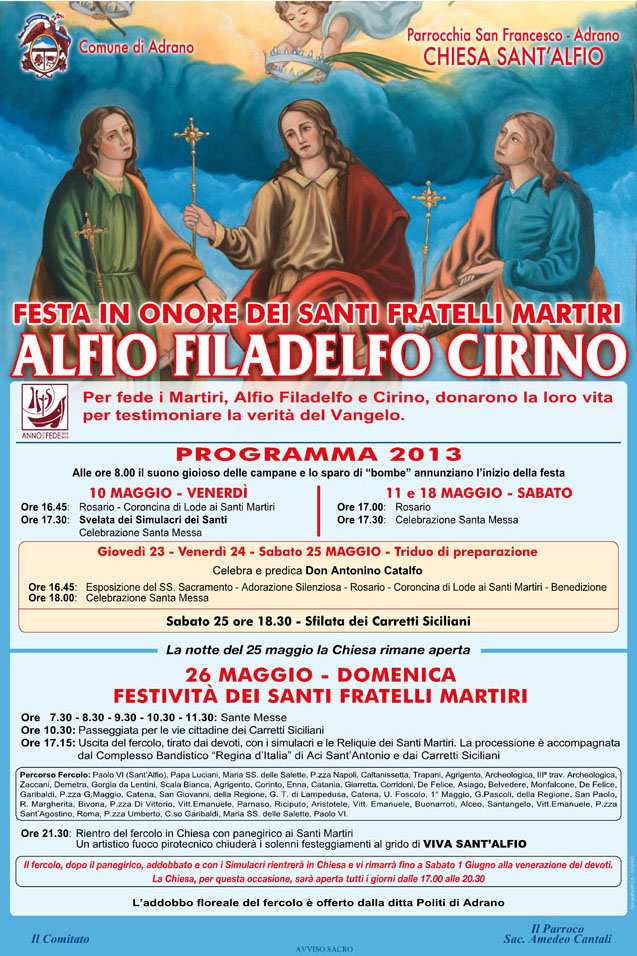 Now that Spring is here it is also finally 'granita' time on the island of Sicily! This is one of my favourite Sicilian delicacies and is similar to a sorbet. Here is the recipe for Almond Granita which is my all-time favourite flavour! -
Granita di Mandorla
600 ml Water
250g Blanched Almonds
125g Caster Sugar
1) Put the almonds, sugar and the water in a blender and process until as smooth as possible.
2) Pour the resulting almond milk into a large sieve lined with a clean J-cloth or muslin set over a bowl. Leave to drip overnight. Help it along every so often by gripping the cloth and squeezing the liquid through. Squeeze as much liquid as you can from the almonds.
3) Pour into a shallow container and freeze, roughly forking the crystals 4 or 5 times during the freezing process. Serve.
When you have made your Granita di Mandorla, you can watch this video of last year's Sant'Alfio celebrations in Adrano while you enjoy it. Now you can truly feel that you are in the midst of the Sicilian springtime! -



Amici, if you enjoy reading my blog please become a follower by registering at the Google 'Join this site' icon at the top right of the page. Grazie mille for your support!!
A presto!
Debra Santangelo